SKIATHOS
Skiathos is one of the most beautiful Greek islands. We want to show you our impressions and feelings, which accompanied us during sightseeing.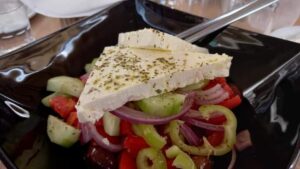 On Sunday morning we had a chance to travel there by ship named: "Captain Kostas". We were all in good mood thanks to our captain. We learned traditional Greek dance "zorba" and saw do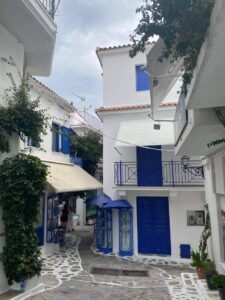 lphins in their natural habitat.
After reaching port, tour guide showed us this amazing city. We also had an opportunity to discover local culture and taste special dishes in taverns. We were walking through beautiful narrow streets, which were matched perfectly with blue and white colours, typical for Greek architecture. Another thing that we couldn't miss was vantage point. It enabled us to catch sight of the city. During our free time we bought some souvenirs that will surely remind us this great time.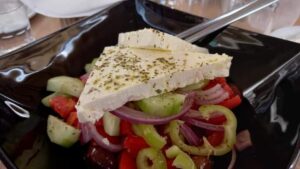 After an intensive sightseeing we had some time for rest. On the one of the 64 beaches of Skiathos, we enjoyed the weather by sunbathing and swimming in clean, warm. After 2 hours of relax we went back to the hotel.

To sum up:)
This trip would be surely remembered among us. We consider Skiathos as noteworthy cultural center but not as crowded as bigger Greek islands. Both cuisine and architecture gained our recognition. We encourage you to visit this breathtaking place if you would have an opportunity.